Xpedia Tyre offer a professional approach to Social Media Marketing in the motoring, tyre and automotive niches. We offer Social Media Marketing services to all kinds of related businesses in and around London & the South East – whatever the size.
Make Your Motoring Business More Marketable
Although websites such as Facebook, Twitter and Instagram are the bane of most employer's lives, a heavy social media presence could be exactly what your business needs.  At Xpedia Tyre we take care of all of your social media needs, so you can get on with the work that you need to do. We're a five-star rating media agency that can offer you a five-star rated social media marketing service.
The Power of Social Media Marketing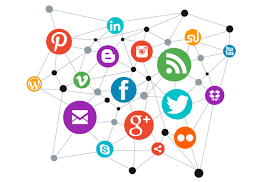 While you may have heard that social media is a great way to promote and advertise your business nowadays, you might not know how exactly.  There are many reasons for the success of social media marketing, and these include:
Low marketing cost
More inbound traffic to your website
Brand authority on social networks
Increased customer conversion rate
More loyalty from your customers
Increased brand recognition
Another added bonus of social media marketing is the fact that it is highly likely to boost your search engine rankings. This is the easiest way to make your company seem authoritative and a big player in your industry. We're more than happy to discuss these and all the other advantages of professional social media marketing, just get in touch to find out more.
Knowledge + Experience – in One Place
When Xpedia Tyre is offering its social media marketing services to your motoring business, you can rest assured knowing that your company's online marketing needs are being handled by an experienced agency that comes highly recommended by many reputable brands. We are dedicated to bringing out the very best that your business has to offer.
All of our work is done in house at our London office. We take the time to understand the unique requirements of your business so that we can tailor a social media presence to suit how your company operates. We also pay attention to your end goals so that we can design a marketing strategy that not only meets your current needs, but also lays out the foundations for your future needs.
Social media marketing is mainly about interaction and customer experience. But it doesn't stop there. Our web design, online marketing and search engine optimisation services also help to provide targeted results that go a long way to ensure the best possible bottom line for your business. We have helped dozens of other businesses in the London area, and have the knowledge and expertise to help yours too. But don't just take our word for it, have a look at some of the feedback we've received in our client testimonials section.
We've been responsible for some of the most well-known marketing campaigns, going back over 15 years. You may have heard of our success stories like this. Let's not under-estimate the reach of our business – we love motoring in general and can get your business the success it needs. If you are involved in transport, tyres or any form of automative industry then give us a call or get in touch using the contact form on our Contact Us page. We've worked with some of the biggest tyre producer specialists like Cooper as well as the UK's first tyre price comparison website CompareTyres.com.
Anything else?
Of course! Since 2004 we've been working with tyre manufacturers – and only those that have been manufactured under strict EC Regulations (ECE Regulation 108 for car tyres and 109 for commercial vehicles tyres.) These regulations which identify the conditions for the approval of individual retreading facilities, meaning that remould producers have effectively become 'licensed' operations, a move which is has made a considerable contribution towards ensuring that the quality, integrity, performance and most importantly, the safety, of retreaded tyres are at least on a par with that of new tyres. If you're interested in working with us to achieve your SEO and marketing dreams for your tyre business, get in touch.