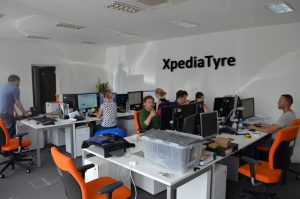 We are a team of enthusiastic marketers in London, serving the city and beyond with tailor-made social media marketing and other online marketing services.
Back in July 2016, owner Jim Little sat down at his computer and posted his first online marketing ad in the hopes of getting his first client. Three weeks later he had been contacted by what would become one of his largest and longest existing clients. And from that moment, Jim's dream to help businesses of all sizes achieve their online social media marketing goals was realised, and Xpedia Tyre was formed.
More than two years later, we have grown from one person to a group digital marketers, dozens of clients and experience working with companies in England, Wales and even the Netherlands.
We focus on social media management, digital marketing, search engine optimisation and education! We are also able to offer other services in graphic design, web design, click funnels and paid advertising.

Here at Xpedia Tyre, we create a social media marketing plan with innovative strategies to echo the needs of the consumers of today. Your experience with the world of social media marketing is not a one-size-fits-all experience. We make sure to socially brand your company from a modern and current perspective while communicating in a professional, yet unique manner along with the style of your business. We believe that nowadays a reputable online presence is vital in order to be successful. With our innovative social media marketing services and solutions, your brand will gain awareness and exposure, and we will encourage further engagement from the general public with the aim in mind to foster a larger online clientele.
To see how we have managed to help others in your shoes, visit our client testimonials section. To get started by finding out exactly how we can help you, get in touch with us today.